Work
We can build a variety of interfaces, take a look for yourself.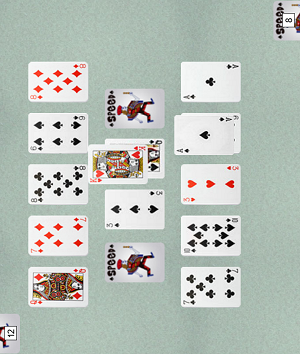 Speed the Card Game
Description
Our take on the classic card game speed or spit where you race to put your cards in the center discard pile. You can play against the device or a friend. Now in a size easy for two players on the tablets.
How to Get it
In the WebOS application catalog. Free for tablets(WebOS 3.0 and higher) and 0.99 for phones.
Tablets:

Phones:

Current Version
1
blog comments powered by

Disqus